INVACARE ®820DLX DLX SERIES BED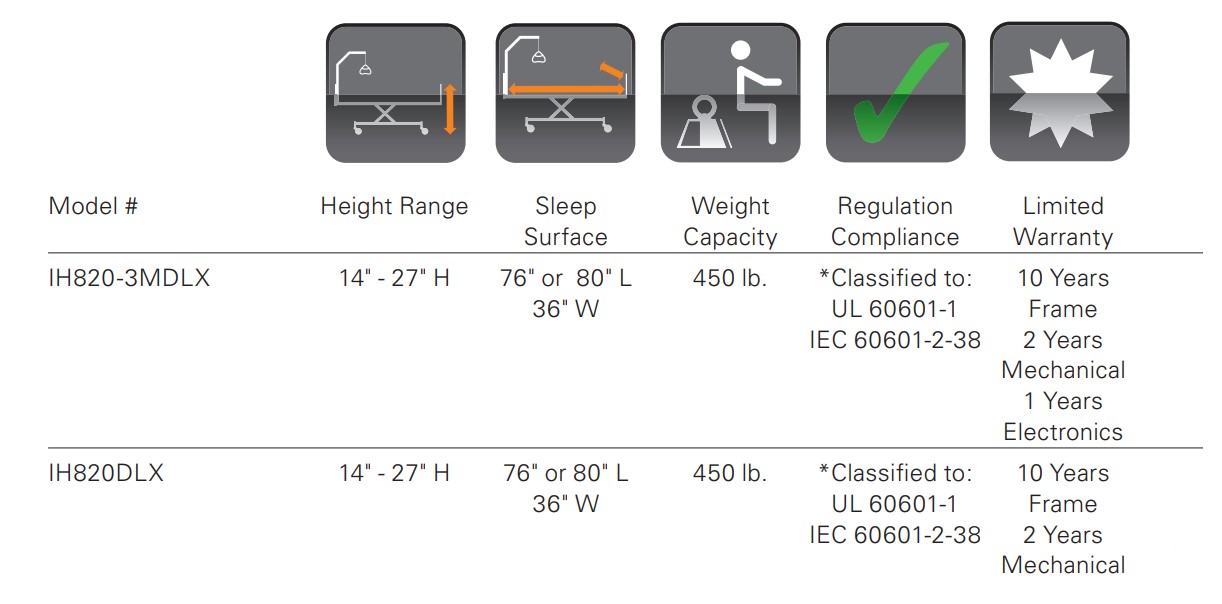 Features
Mobility at Low Height – The 820DLX bed is secured to
the floor in all elevated positions, providing reassurance
that the bed is stationary and will not roll for maximum
resident safety.
Durable Grid Deck – Designed to provide a supportive and
comfortable sleep surface for the resident.
Ergonomic Hand Pendant – Waterproof and rugged hand
pendant design fits comfortably in the resident's hand.
Dual Pendant Connections – Pendant connects to either
side of the bed, providing customized convenience for the
resident. Pendant cords are attached to the frame, and will
not interfere with lifts or tables.
Expandable Length – Length expands from 76″ to 80″ with
adjustable bed-end brackets.
Emergency Override – The 8203M-DLX bed features a builtin hand crank in case of a power outage.
820DLX Manual bed available.
Invacare® DLX Series beds are made in the USA.